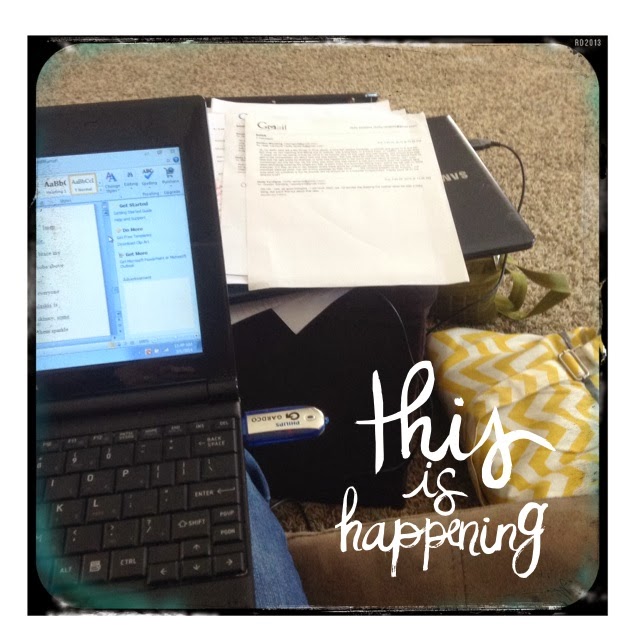 This is my Saturday.
Hanging out with notes from my beta readers.
I love getting thoughts and comments from readers. Back when I wrote my first book and got my first beta reader for it I was scared to death to get her emails. So sure she was going to hate what she read and tell me I was a moron for writing it. (That didn't happen)
Over the past few years I've LOVED to get thoughts from readers. I have a few readers who let me know EXACTLY what they're feeling when they read different parts of the book and I feel like I'm in their head, reading it from a whole new perspective. I have a few readers who email their thoughts, a few that call and a few that write things down next to the text. My friend Abby draws me little hearts when she likes something she reads (my favorite!)
I'm a dreamer when I write. Things don't always make sense, and they're not always possible. My readers are really good at grounding me and bringing me back down to earth. In fact I got a call at work from my husband this past week where he started the conversation with "Are you crazy? Do you think submarines are made out of fruit roll-ups?" ha ha ha – well, they'd be pretty yummy if they were, wouldn't they?
I'm diving back into sorting through my reader notes. Each one makes this story so much better and that makes Holly a happy girl.